Smart Training and AMCAT Assessments
EMPLOYABILITY SKILLS DEVELOPMENT PROGRAM


Smart Training and AMCAT assessments are conducted by the Jaya Group of Institutions by partnering with reputed organizations. The Programs are as given below: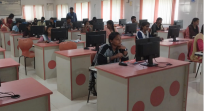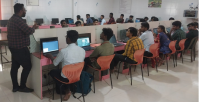 Aspiring Minds Computer Adaptive Test (AMCAT): India's largest and most trusted employability assessment
AMCAT – Conducted by SHL, with 10,000+ customers globally, delivering 3 million+ assessments in 150+ countries each year.
Assessing Students' Logical Ability & Quantitative Ability, Personality Assessment (Big Five Model), English Comprehension, Domain Modules (Automata Fix, Computer Science, Electronics & more…)
Providing Feedback & Certification with detailed personalised feedback report, Performance analysis across modules, Industry/Role-wise job fit mapping and Personalised improvement plan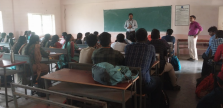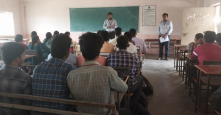 Smart Training Resources India Pvt Ltd has successfully trained and assessed more than 1 million students in over 550 colleges in India,including the IITs, IIMs and NITs with over 20 million teaching hours
Training in General aptitude: 50 hours : Problem solving, Reasoning (Logical / Analytical / Critical / Non-verbal), Verbal ability, Group discussion, Resume preparation, Personal interview and other topics
Training in Technical: 58 hours : Basic Java Programming, OOPS Concept, Data Structure & Algorithm, Dynamic Programming and other topics
The Program was started in March 2023 and is in progress for 109 students of III Year (2020 – 24 Batch) of Jaya Engineering College and Jaya Sakthi Engineering College. It is planned to be conducted every year for the students to improve their employability skills and get placement in the industry.
Coordinators:
Dr. M. Somasundaram, Dean – Research, Jaya Group of Institutions
Mr. J. Lin Eby Chandra, CSE / Jaya Engineering College
Mr. R. J. Poovaraghan, IT / Jaya Engineering College
Dr. S. Madhurikkha, CSE / Jaya Sakthi Engineering College