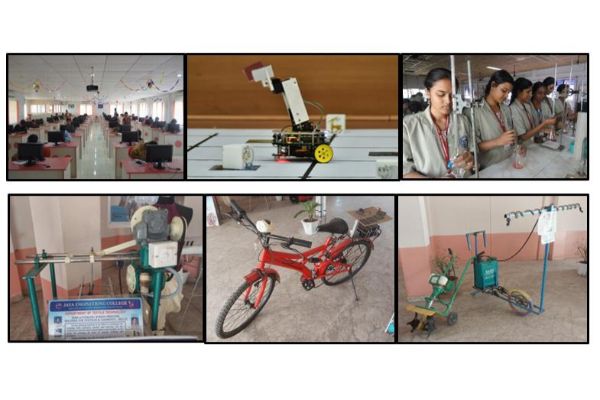 In order to develop the research activities, Jaya Engineering College – R&D Centre has been established and is functioning in this Institution from last several years. Significant growth has been achieved in various research activities including the following:
The research publications in peer reviewed indexed journals
The submission of proposals for research funding and grants
The collaborations with academic and industry by entering into Memorandum of Understanding (MoU) and regular progress in the collaboration activities
Joint product development with industry / start up companies
Establishment of Centers of Excellence (CoE) , acting as Research Labs facilitating research and product development by faculty members and students
The faculty members qualifying as Ph.D. supervisors and guiding research scholars from Jaya Engineering College as well as other institutions in pursuing Ph.D.
The faculty members pursuing Ph.D. under the guidance of Ph.D. supervisors from Jaya Engineering College as well as other institutions
The R&D Center is governed by a nominated committee consisting of Professors and senior faculty members from various programs of Engineering and Basic Sciences.
The research activities are coordinated by
Dr. M. Somasundaram, Dean – Research,
Jaya Group of Institutions,
Email ID : dean.research@jec.ac.in,
Phone : 98400 99774; Whatsapp no: 98410 20782.